testimonials from my holistic wellness clients and my behavioral clients
after you've read some of the client testimonials, visit my client photo gallery to enjoy the photos of my lovely clients' dogs and cats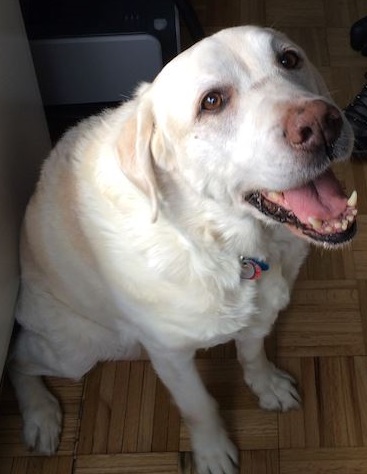 Annette D. – NYC, New York, U.S.
I want to let everyone know how wise, kind and compassionate Karen is! All thanks to Karen, our dog Seltzer overcame a serious roundworm infestation and he is now recovering well from significant GI inflammation resulting from the worms! Karen is a gem and an angel to all dogs. My husband, Ethan, calls her the Oracle of Ottawa for dogs! Our family loves you!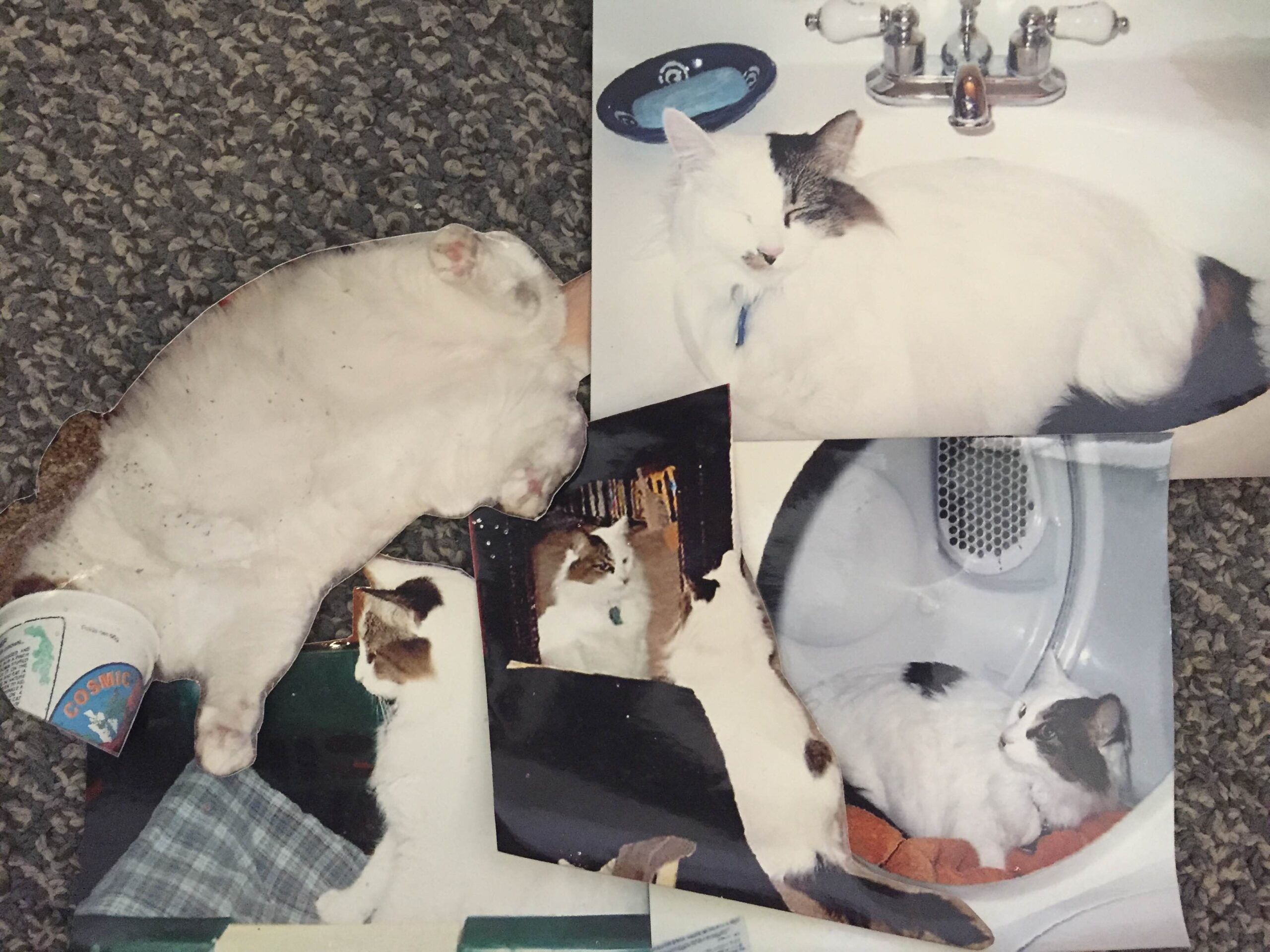 Marlene S. – Salt Lake City, Utah, U.S.
My cat Lydia has been struggling with her kidneys, not being able to get her creatinine back down into range. Also, having gingivitis. My local vet that did both Eastern and Western medicine was trying Eastern Chinese herbs. After that did not work, she started dipping into Western meds. I panicked and looked for another route to take. I ran across Karen's website, among others I found and considered. My instincts told me this was the correct one. How true it is, to follow your instinct.

I immediately made changes and followed the plan she gave for Lydia. I took her back to the vet to get blood work done in just 4 months. Her creatinine level was way back down, perfectly in the middle of the range (1.7). The vet said her results looked really good for being a 14-year-old cat and to keep doing whatever I was doing. Her teeth I can tell are getting better, but will take a bit more time to heal, I think. Just need to be patient.

I can't say thank you enough or describe how grateful I am for getting my baby girl's health back on track. If she ever has any health issues down the road, I'm definitely coming back!

Lydia and I are both grateful. THANK YOU!!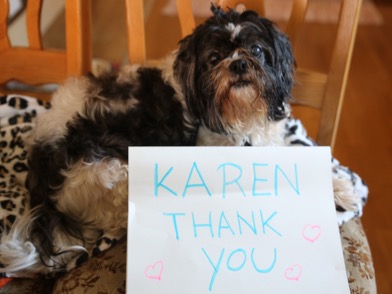 Lea S. – Slovenia
I am forever thankful for you and your knowledge, kindness and how you helped Kori. You are really a true expert. Thank you.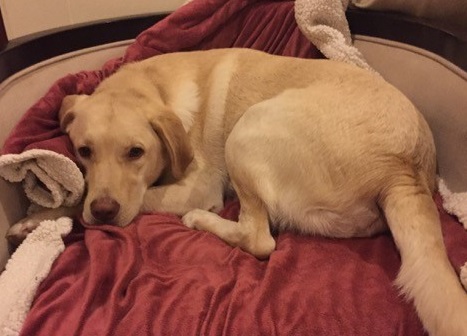 Yatzu L. – Costa Rica
Good news! Max tested negative [for heartworm] today. I am deeply grateful to find your guidance, thank you soooo much.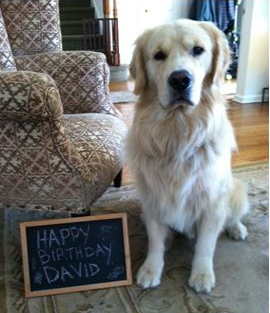 Suzy S. – Atlantic Beach, New York, U.S.
All we can say is thank goodness for Karen! It has only been three weeks since we started the new diet and wellness plan that Karen provided for our dog and already he is doing so much better! Prior to this our sweet and adorable two-year-old golden retriever had been suffering for months on end with bouts of digestive upset and diarrhea. Every two weeks he was back at the vet's office for one issue or another. We finally realized that the dried commercial dog foods that we were using, along with his monthly pest preventatives were taking a tremendous toll on him. In fact, our very healthy puppy was growing into a less than healthy adult dog.

Luckily, a friend referred us to Karen. After reviewing all of the details of our dog's diet and health regimen, Karen provided a detailed diet and wellness plan. The new program was tailored specifically to our dog's needs and outlined in great detail everything we needed to do to restore his digestive function, as well as provided healthier and more natural options to meet his other needs.

Oh, and one last thing – on top of all of the drastic and immediate improvements in our dog's health, he is also much happier and more satisfied with his new diet.

Once again, thank you Karen!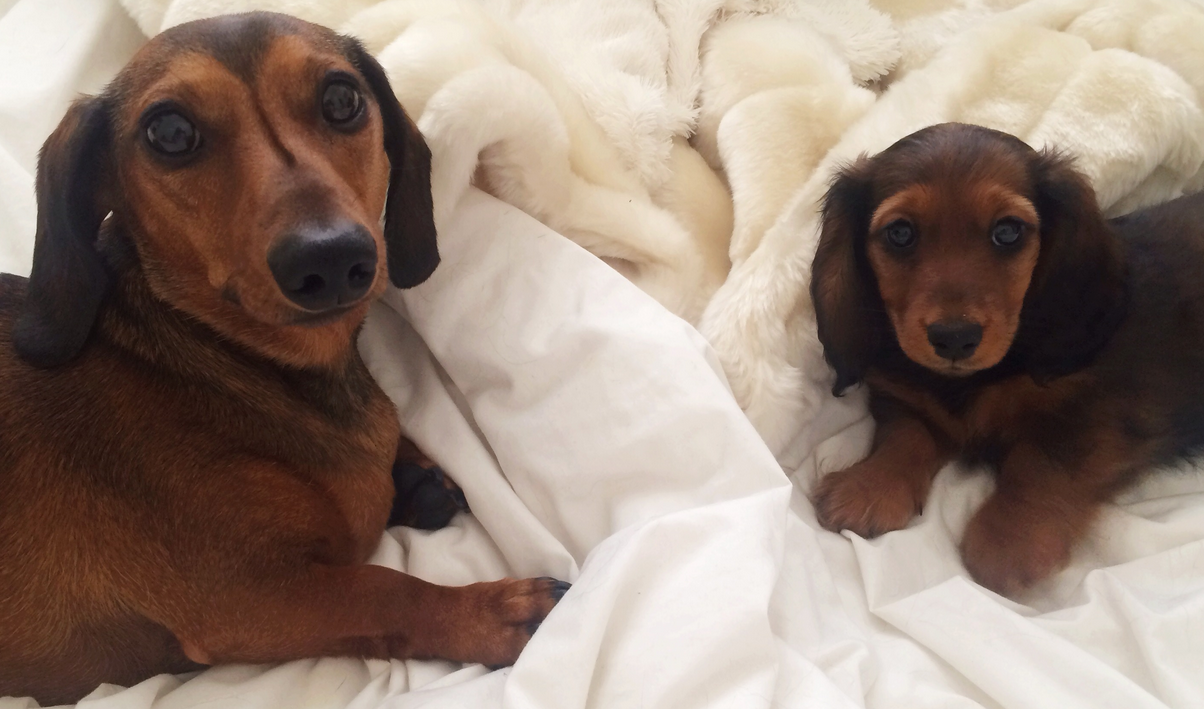 Clare M. – London, U.K.
First off, they are looking SO much healthier, they have far more energy and absolutely love the food…It's interesting to see how many people are noticing, I haven't told anyone about their new diet and everyone who walks in the park that has met us previously comments on how much healthier and happier they look.

I had to take Dilla to the vet to check his eye as I was concerned it may have been scratched and when I walked in, the vet practically screamed when she saw him and insisted on weighing him straight away, she was completely floored by how well he looked, obviously thinking I was giving him the vet recommended food still ? Needless to say, his eye was fine and he has lost a load of weight!

With the training I have seen a vast improvement, the environment is much healthier in general now, as they have a strict routine and the energy is much calmer then it was when Dilla was a puppy. So Lola is picking up on all the training straight away, she always looks me in the eyes, never really barks anymore.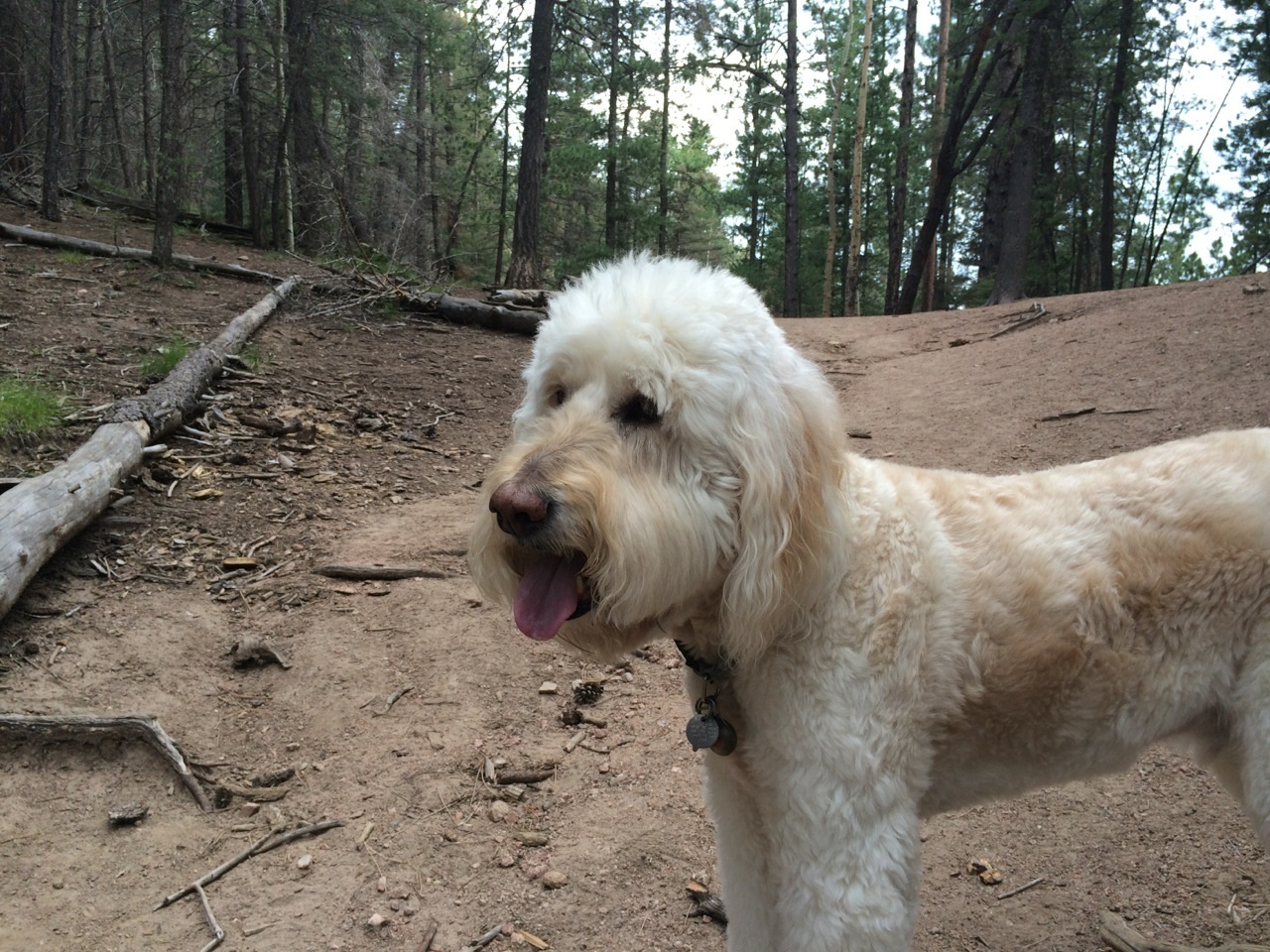 Kathrine E. – New Mexico, U.S.
I am long overdue in giving you an update on Bruce. His 13th birthday was on October 3rd, and I decided to take him on a walk. I hadn't been walking him because of his collapsed larynx and although he always wants to go, it seemed to be too hard on him. We made it about a block and I realized he wasn't struggling at all! His Lar-Par is nearly gone (barely a trace of it now) and his energy is great – playing and acting like a puppy!

I am so grateful to you!!! I cannot believe you resolved this, and my husband is totally shocked at this improvement. We both believed his time was coming soon. With your help, he may make it to 70! I don't know how I can possibly thank you enough.

Forever indebted to you.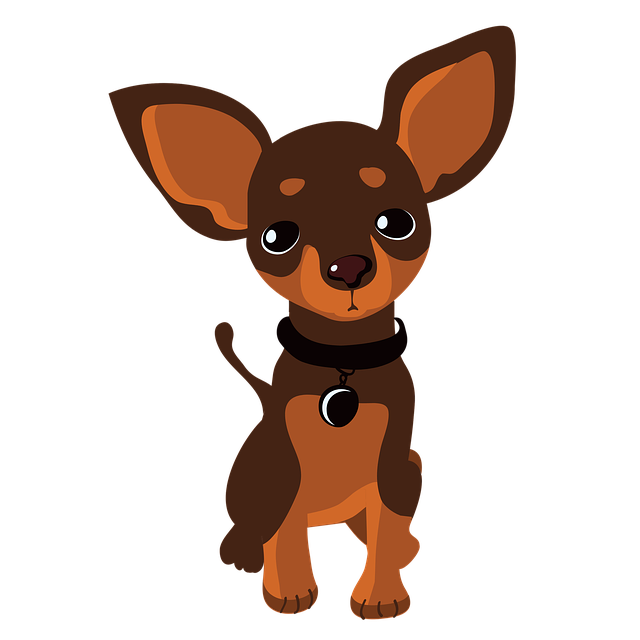 Kimberly W.
Amazing information! I absolutely love Karen and the heart and knowledge put forth ❤️❤️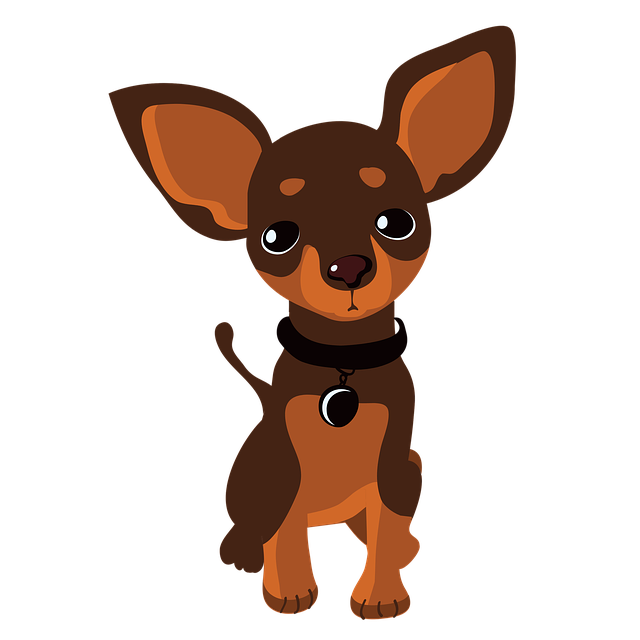 Dianne B. – La Quinta, California
I would like to express my deep appreciation and gratitude for all that Karen has done. My dog was facing thousands of dollars in treatment due to a severe infection. I have noticed that allopathic vets are only trained in one way. It makes me so sad to see how reluctant they are on hearing about holistic health and homeopathic care.

Karen was immediate in her response to my dogs care. Karen's fees for assisting me were extremely reasonable and she had my dog feeling better quickly!

In addition to engaging Karen's holistic services, I have also learned a lot from reading the many informative articles on her blog. I ask all of you who are reading this to please support this site by letting others know about this wealth of holistic information.

The amount of time that she has donated to this site and to the welfare of animals clearly puts her in 'angel territory'.

If we all read through this vast amount of knowledge that Karen has left for us, we would all be so much better off in the wisdom of caring for our precious pets…

I only know Karen through hiring her but feel compelled to express that if each and every one of us could donate even $5 to Karen's blog, I would like to think that this is just a small but powerful way of saying, 'Thank you for all that you do!!!'

It's great to know that people like Karen still exist in this world!!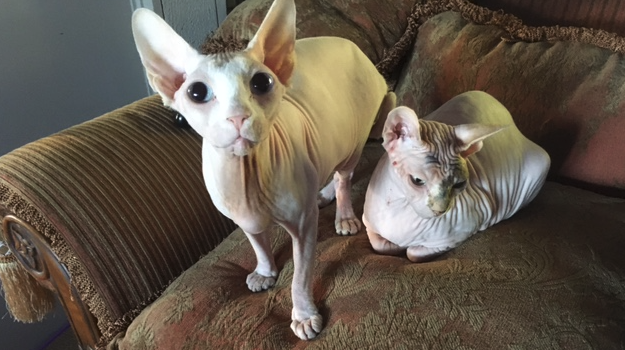 Svetlana F. – British Columbia, Canada
I would like to thank you for the plan you provided for my two cats, Penzie and Kizie! It is amazing how fast my cats' health improved by us following your suggestions. I was blessed to come across your website. You really saved my pets' lives.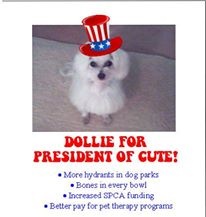 Dana A. – Ohio, U.S.
Karen was very caring and compassionate in helping with a health crisis that occurred while she was creating a plan. She sent a temporary plan and was very reassuring during a very stressful time. Her suggestion to clear up diarrhea worked that same day and I believe the antibiotic is being helped out of her system by Karen's suggestion as well. I'm impressed with the organization and thoroughness of the plan and so grateful to have my dog acting happy again. Karen was a godsend to us in our time of need and I very highly recommended her.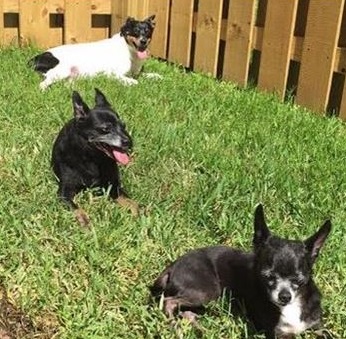 Heather R. – Florida, U.S.
Thank you again. I greatly appreciate you and your help and your expertise. My animals' lives are so much improved that it's actually priceless.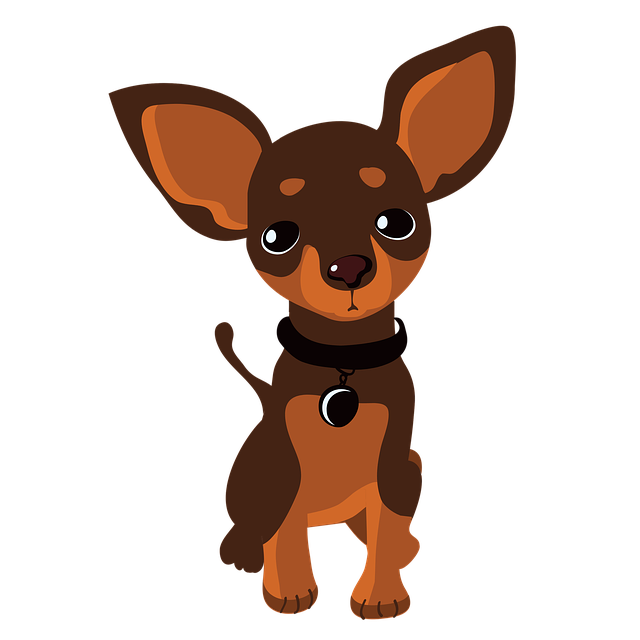 Francesa F. – U.S.
I began desperately searching for ways to help my beagle Murphy cope with inflammatory bowel disease. I ditched the vet after they wanted to go in for 'exploratory surgery' and followed your plan introducing all the vitamins and herbs you suggested. I now have Murphy down to a quarter prednisone from a full pill daily and with a complete change in homemade diet and homemade treats – he is doing great!!

Thank you for all your advice. You saved my Murphy!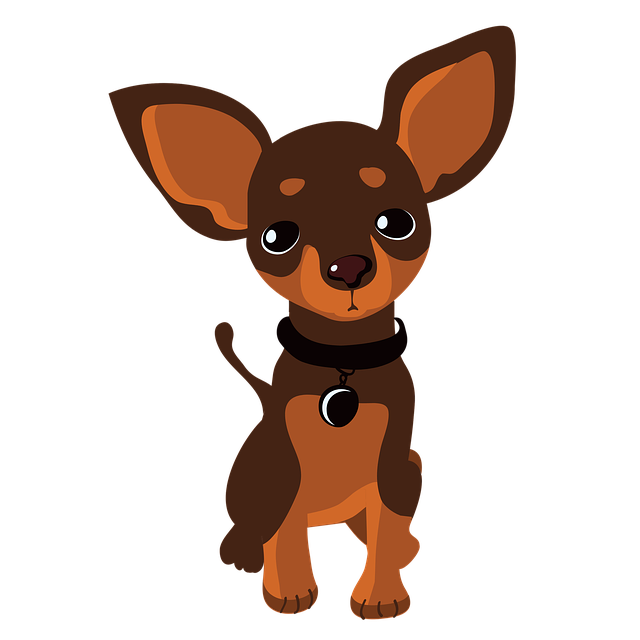 Jake – U.S.
You are a god send! Better than any vet ever. Compassionate, empathetic, kind and caring. The lipoma is shrinking and shrinking. The allergies are under control, energy is up at 14, acting like a puppy again. You are truly an Earth angel.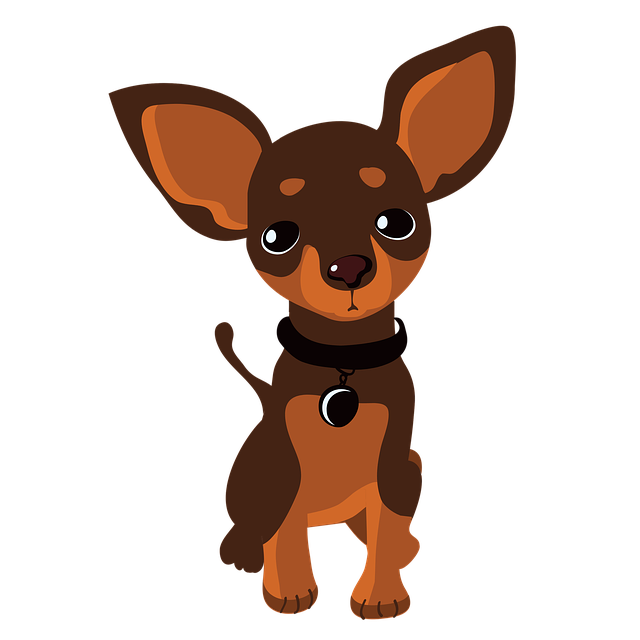 Valerie G. – Maryland, U.S.
I just wanted to let you know that it's been about 6 months now that I've had my dogs on your recommended diet nutrition wellness plan and about 8 months since I stopped giving them any flea, tick and heartworm medication. I believe, that as a result of your advice and recommendations, my dogs are healthier than ever! Also Kodi has not had any epileptic seizures that I know of since January (so 6 months now).

I can't tell you how grateful I am for your guidance during this process. There is so much conflicting information on websites, and I was very overwhelmed and afraid of doing the wrong things. Thank you so much for all your advice, the information you so willingly share on your website and blog, and your commitment to the well being of all canine companions.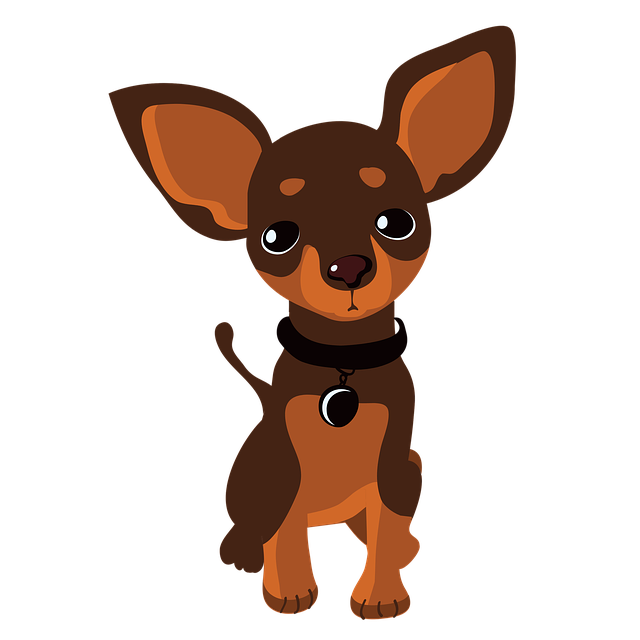 Margie P.
This is an amazing site! Our dogs die way too soon because of all the garbage they consume. We think we are doing good by them. The holistic approach is where it is at for us as well as our loved pets!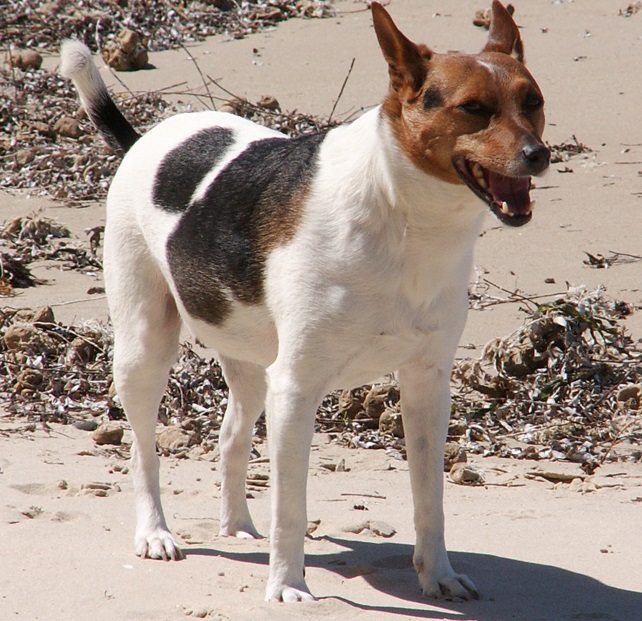 Jennifer V. – Australia
Just wanted to let you know that I think of you daily and all you have done and taught me that quite literally has saved my Nelly's life. It's been nearly four months now since beginning her homemade, fully organic meal regimen you tailored for her, to address not only her general well-being, but all of the serious health issues she was experiencing; some quite literally threatening her life.

Well! Not only did her seizures come to an abrupt halt by the end of the very first week of enjoying her new homemade meals; but now after nearly four months most of her completely bald areas of skin are now filling up with brand new baby soft fur as you said they would (the bare backs of her back legs are yet to take off, though there is very early signs of new growth appearing there too!) The rest of her coat is now so shiny and soft; eyes bright, sparkly and alert, and her fatty lipomas have begun to reduce in size, and she also now after nearly four long difficult years, is able to eat any natural food without going into a coma as she used to. Even chicken and a little fish!!!!

At fifteen years of age she prances and leaps about with glee whenever I come home from being out, or when her most favourite human friend comes to visit; and when out for a walk, it's Nell that takes ME for a walk, with me struggling to keep up the pace; often with the beginning of each walk being an actual sprint down the street and around the corner and well into the next street!

Her prescription medications are well on their way now of being slowly reduced (with total success so far) because of all of the pure food ingredients, herbs, herbal tonics and supplements that are all part of her wellness plan; and her incredible youthful wellness that I see in her right now truly is quite a miracle. All thanks to you Karen!

I just wanted to wave a big hello from Down Under from me and Nell, with a very big thank you for all you've helped me do for my little girl. I'm STILL thanking God for you Karen. Every single day!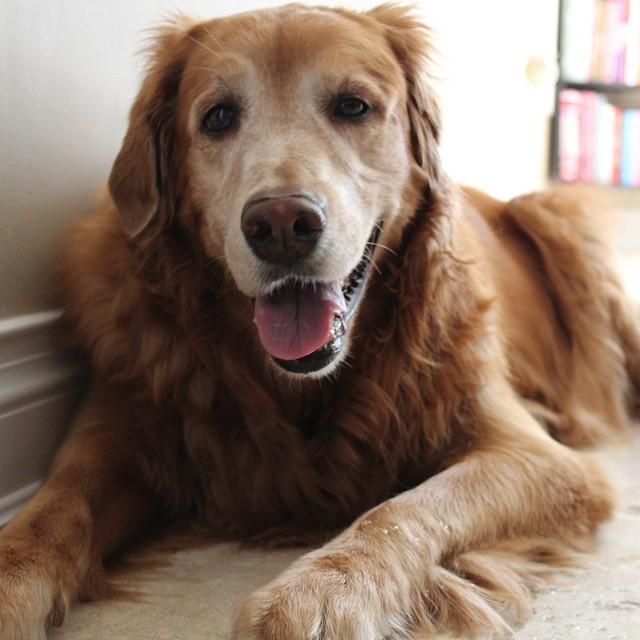 Ashley A. – Ontario, Canada
I just wanted to say thank you for everything you suggested for Nala. My vet said to me that her blood work resembles the blood work of puppies! All her organs are working beautifully – heart is strong, liver and kidneys functioning normally, and lungs are clear. He also said that she is at a perfect weight (70 lbs) and that she could live another 4 – 5 years (she is 11 now)! I am so happy and I am sure Nala is too!

Thanks again!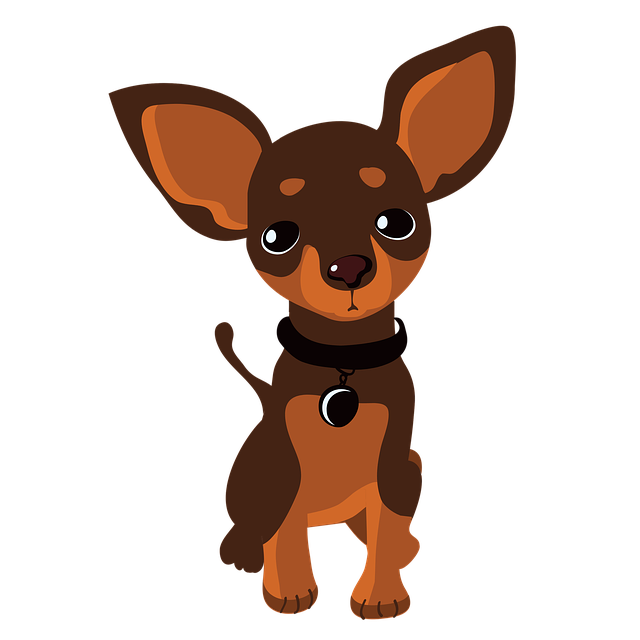 Glenys E.
This site has transformed our dog's life, he is fitter with more energy and more contentment than ever. I have a very happy Staff due to a change in diet.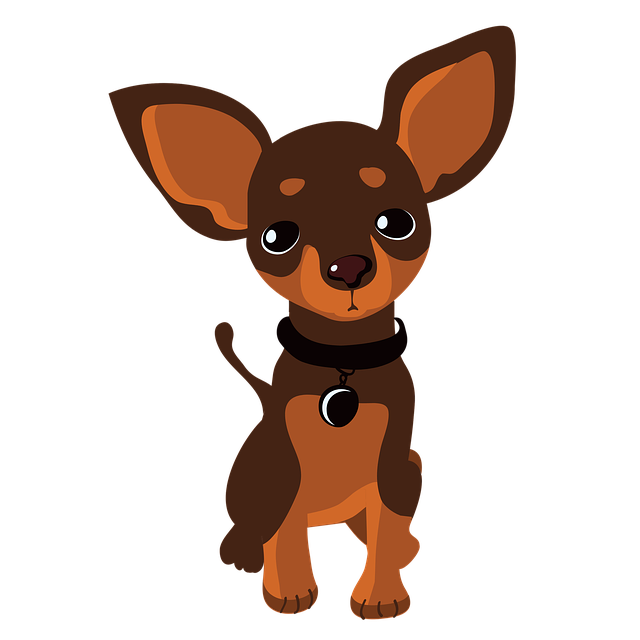 Nadia M. and Family – Texas, U.S.
My family and I just wanted to thank you, there are no words at how blessed we are to have found you for all you did for our 14-year-old golden retriever, Jessie. She is doing amazing since you first started treating her months ago. She has stayed on all the supplements you instructed. She looks great. My parents and neighbors looked concerned about how bad Jessie looked and now they see her and it blows them away and all this without any meds whatsoever.

She went from daily seizures to not being able to get up or walk without someone physically helping her. She looked frail and tired and sad. Now she has life in her eyes again, she can run and walk and get up all by herself! ? And best of all absolutely no seizures anymore!! We are still getting her to try and build muscle in her legs but she is a happy baby again.

Again thank you Karen for all your input and advice and for saving our girl. No vet could help her but you saved her and brought her back to life. Jessie thanks you!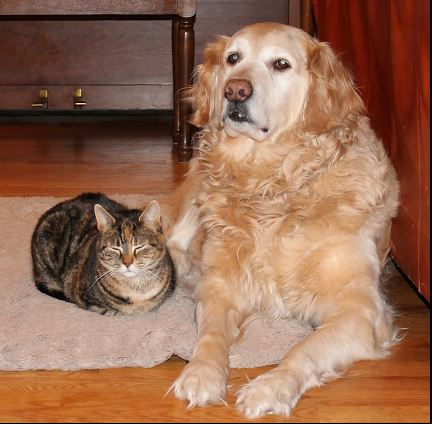 Lesley N. – Ontario, Canada
Just wanted to let you know that Maggie is doing well and in my estimation has been healing very nicely on her new holistic plan and homemade dog food.

My vet recently emailed me a letter asking how Maggie was as they hadn't seen her in quite a while. I let them know she was doing well. Funny how, at the time Maggie was injured, homemade dog food was never mentioned to me as an option. It was $8000 for surgery on both legs and I was made to feel guilty for not doing it.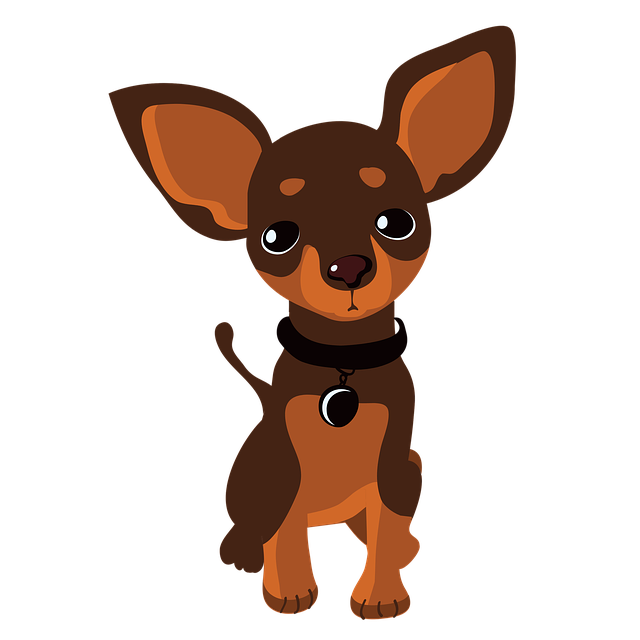 Sangiit M.
If I may, in my humble belief, a holistic approach to heal, nurture, care and protect precious life, is perhaps, an essential fibre of humanity, without which being humane, would be rather incomplete.

Being which, what better way, could there be, to do so, for our blessed innocent vulnerable defenceless and precious animals, with whom we share our world and for those, who become so much more.

Ms. Karen Rosenfeld, your experience and knowledge, provides a rather insightful forum to learn, understand, share and do all of that and more, is much respected, appreciated and treasured, as has been.

That having been said, if I may, for all of that, which is shared and for all that, which you do, I hope to earnestly and humbly, thank you, Ms. Karen Rosenfeld. Your thought, experience, knowledge and deed, is much respected, appreciated and treasured.

I earnestly and humbly hope, with all of my being, that divinity never ceases to be your one true companion, keeping you and your blessed pack, in every which way.

Keep the faith, Ms. Karen Rosenfeld.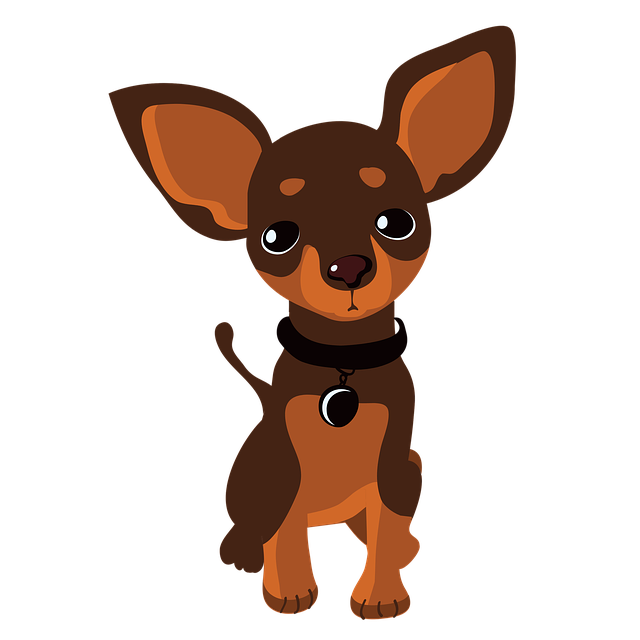 Miguel F. Sousa – Portugal
Love your work Karen!

I'm a holistic veterinarian in Portugal and your website is amazing – full of brilliant detailed information that is so helpful for everybody that wants to enjoy the well-being of their pet friends.

Thanks for such a blissful job.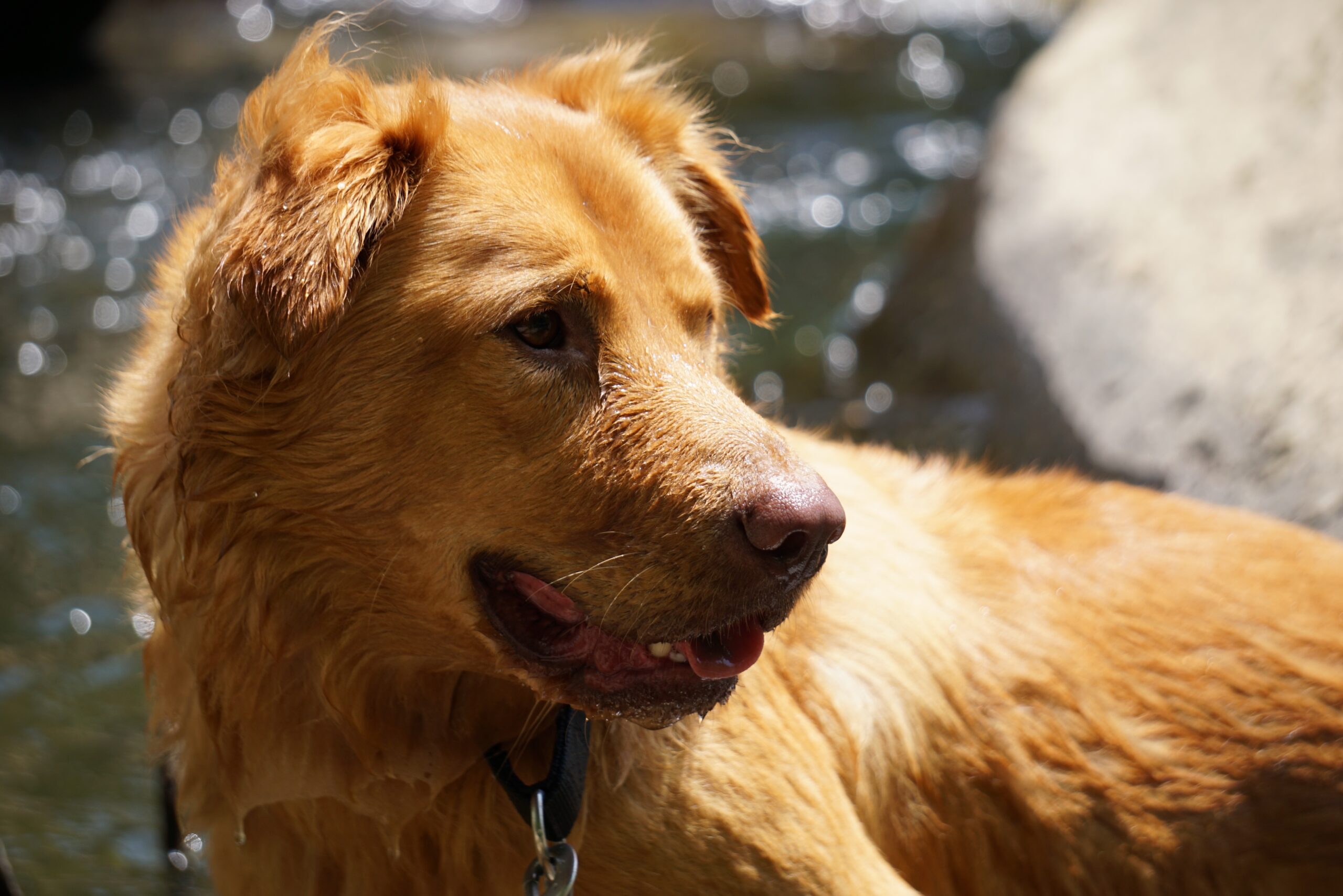 Agnieszka B. – North Carolina, U.S.
I thought that I would share the great news with you about Sampson and say a big thank you!

We just took him to his surgeon to schedule an MRI and nerve conductivity studies. And, the doctor said that he is shocked how much Sampson improved and no further studies are needed. Forget about surgery or amputation. Thank you so much again – it feels like a miracle!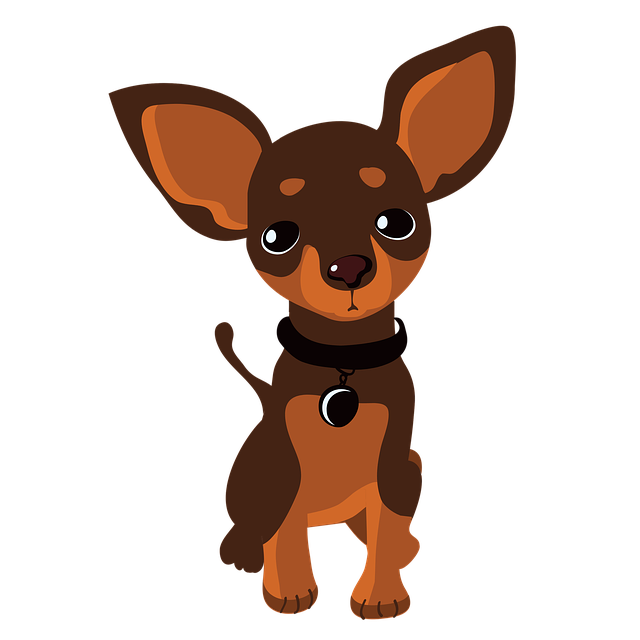 Melissa M.
This is the MOST INCREDIBLY BLOG SITE FOR PETS IN THE WORLD BAR NONE!!!!

I'm ever so impressed with your knowledge. We use 98% natural health and care for our pets…Find of the day, NO, find of the DECADE.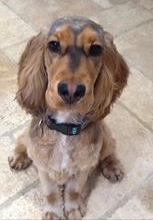 Patricia G. – U.K.
Working with professional holistic animal practitioner Karen Rosenfeld healed my dogs.

I am a proactive pet guardian and my dogs have annual blood tests. The tests earlier this year indicated inflammation in the small intestine which results in an inability to digest foods adequately.

Both my conventional vet and a holistic vet I have worked with recommended to administer injections to both dogs…But, before going down that route I wanted to see if I could aid healing with foods and supplements.

Testing after a month showed levels had increased…So I continued doing the same for another month and tests results then showed levels had declined once more. Rather than continue in this fashion, I decided I needed to call a holistic professional, Karen Rosenfeld.

Karen took in-depth details of my dogs medical history, including any medications, weight and a full itinerary of all the foods I was feeding including brand names of all supplements and dosages. She reviewed the supplements (many had to be binned…as even though they stated 'organic' they had hidden fillers), and she replaced those and recommended several others to be added. All of the supplements Karen recommended were scrutinized by herself…She told me where to source them and the correct dosage for both dogs.

This was only two months ago and already as the tests results show, a significant increase in formerly deficient levels, that are now within normal range. Karen and I are both very pleased with Phoebe and Dexter's response to treatment. Karen has suggested we stay with her recommendations and re-test in a couple of months…Just to ensure complete healing has occurred…After the next results, Karen said some supplements will be removed and some will stay on.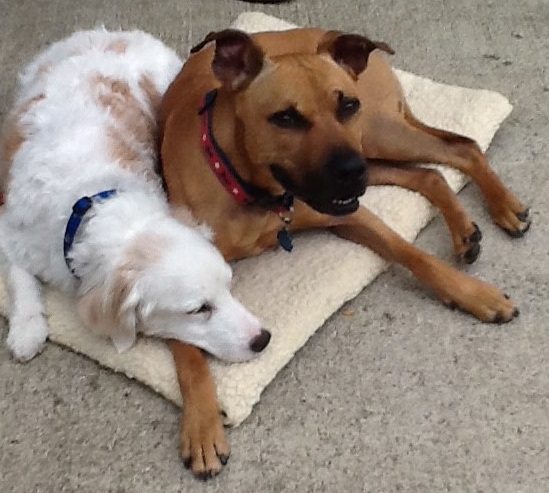 Ellen M. – Ohio, U.S.
I did a behavioral session by phone with you several months ago about my HSP (highly sensitive dog) Alpine. We stayed the course, followed all of your advice. Now months later Alpine is virtually a new dog…relaxed and able to manage things that once scared him. The other day he was home alone and it really rained…as I drove home, admittedly, I held my breath a little. When I walked in, he raised his head from his dog bed and stretched. I now come home and go with relative ease and he is at ease. Success takes time but worth the effort!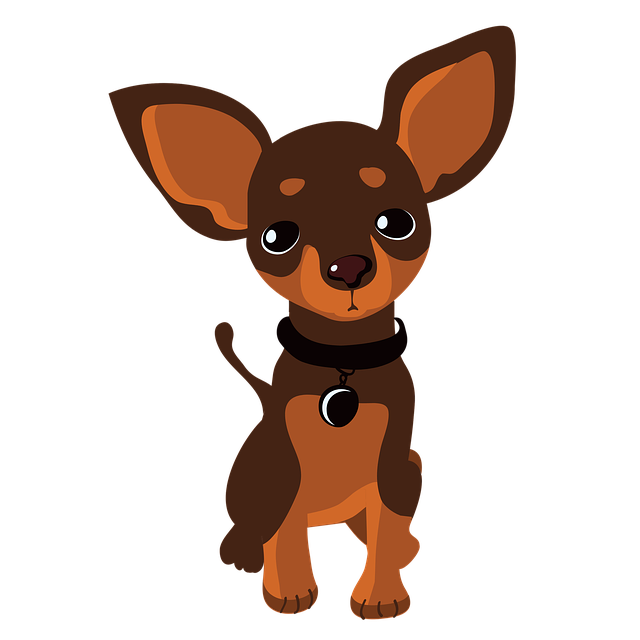 Karen H. – U.S.
I just wanted to let you know that Zoey is LOVING her new food…thanks for helping us make the transition to a healthier diet, we're both much happier!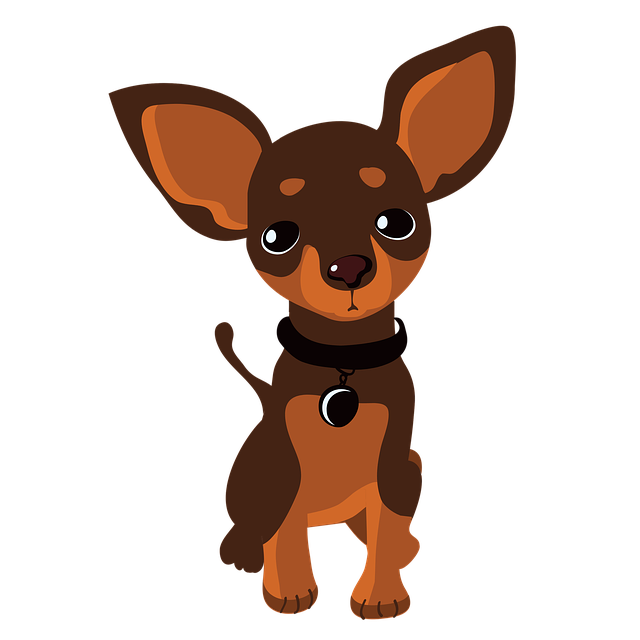 Debi B. and Family – U.S.
Our 13 1/2 year-old pitfall recently had a laryngeal tieback surgery that required her to be fed entirely differently than ever before. She had always been on Evo (grain-free) and baked skinless chicken. Now, the doctors prescribed that she must eat wet food only to be hand fed in small meatballs. The surgery itself is quite intense but the rehab is even more so. Phoebe has always had a very delicate stomach. I noted that to the doctors. We tried every premium canned food, all with the same awful results…diarrhea. She was sick all of the time and loosing weight rapidly. Every time that her stomach acids came up into her throat, she would faint…it was beginning to be a daily occurrence…her life was all day sick on the couch, not wanting to eat and needing to relieve herself every two hours.

We were a nervous wreck about the fainting, as was she. The doctors finally agreed to allow me to make a gruel out of her kibble and process it together with her chicken and feed her in tiny meatballs, by hand. She remained sick to her stomach still. They then decided to put her on an antibiotic and two stomach meds…much to my dismay…but, I was desperate to make her well and felt completely out of control with the situation.

Finally, I woke one morning 5 months had passed and I had had enough…I was reclaiming my dogs health and happiness that day. Period. Your recipes for homemade dog food had everything that she has loved all of her life.

Well, I made the first batch and she went nuts…now, this is a dog who I was forcing food on…and it would come out just as fast. Her brindle colors are bright again. She is perky…grabbing toys and wrestling with the other dogs and greeting everyone at the door as they come home at night. Her bowel movements are absolutely perfect…I mean PERFECT!

I cannot thank you enough…my family cannot thank you enough because you have brought joy and health back into her life. And, the best news, she is not on any stomach meds at all! Her doctors keep insisting that she would have been fine to stay on the kibble! NOT SO.

She is a completely different dog today than she was a month ago and it is all because of the food. PERIOD.

Thank you, thank you, thank you…by the way, the other dogs love it too! We all really appreciate you and your recipe more than you will ever know!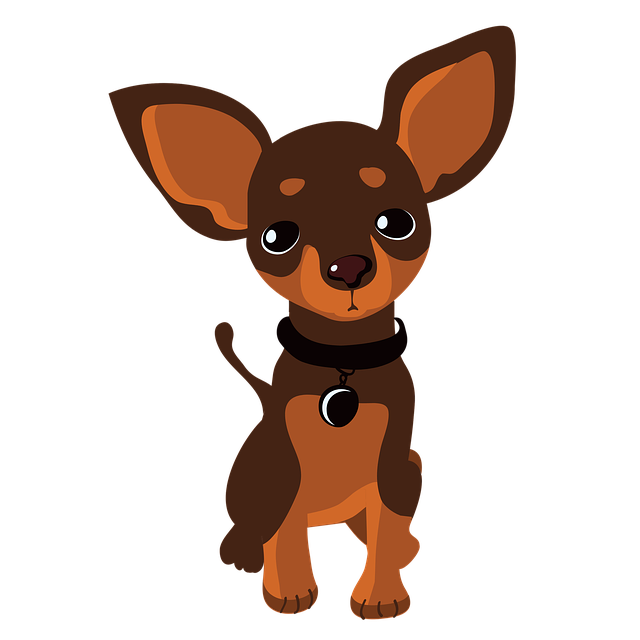 Pamela G. – Ontario, Canada
Thanks so much for all of this information and for your help yesterday, I swear, it's a brand new Alfie today! It's only been 24 hours and there have been huge improvements!

We just came back from an hour long walk and he stayed right by my side the entire time…Not once did he try to tug on the leash and he didn't even bother with any of the joggers and walkers who passed us, it's like he didn't even notice them.

He's been listening very well and is taking direction, I just can't believe the difference in such a short period of time! What a difference when given the proper tools and methods to work with!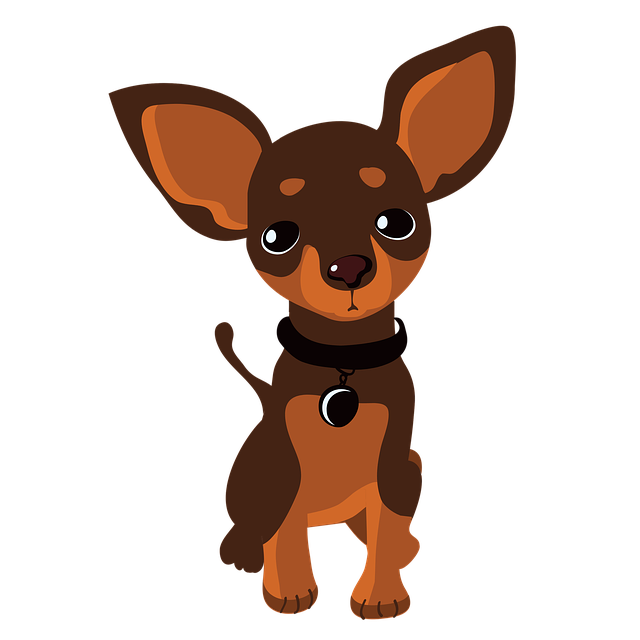 Melinda and Andre P. – Ontario, Canada
Thank you so much for all of your wonderful help and guidance in yesterday's session. It was so informative and really left us with concrete examples and practical ways to work with Rupert on overcoming his issues. We felt so comfortable with you, and really felt as though our time together was valuable.

Thank you for sending all of the great articles and literature to keep us on track as well. We'll keep working on the tips you gave us.

Thanks so much once more, and take care!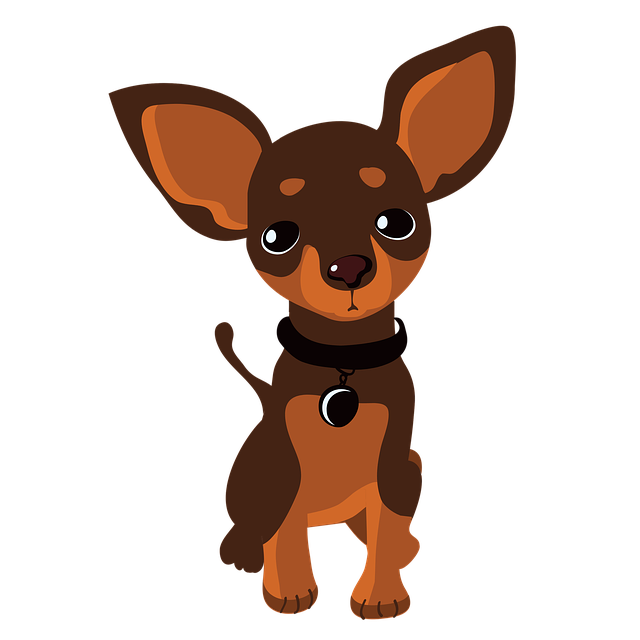 Roger P. – Ontario, Canada
Thank you once again for the great information and for your help with Floyd. These techniques are much better for us all.

The techniques are working and oddly enough Floyd is responding very well with Rachelle. We are going to the cottage this weekend so we will be able to practice these techniques with Stella being around.

Thank you.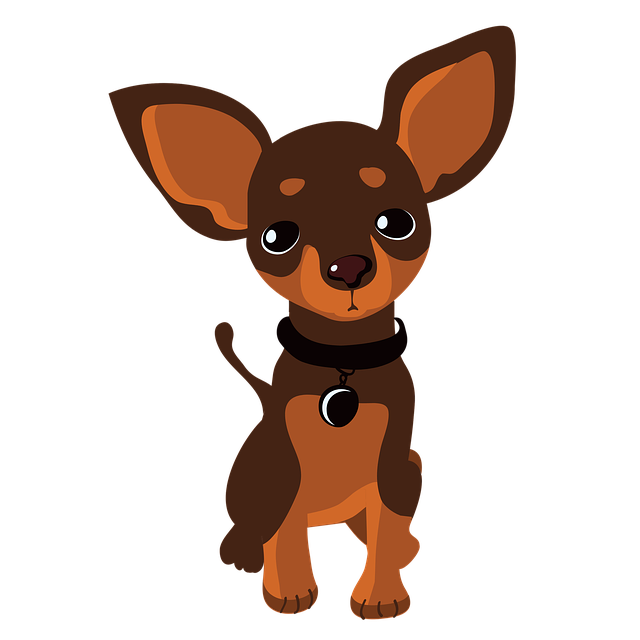 Sheila J. – Ontario, Canada
I just wanted to let you know how much we enjoyed meeting you as well as our very informative day. I am a visual person, so now when I look at your articles I know exactly what is expected of me and my dogs. My husband too was very impressed. Now, if and when I can get my two little darlings out of bed (they are completely exhausted with their first day at school) we will begin to work on all you have taught us. I actually had to laugh at them earlier this morning. I was packing to go to the cottage and took out their leashes to pack and usually they get so excited, but this time they only rolled over in their beds as if to say 'not right now Mommy' as they continued to sleep. Last night when we ate our supper, I wanted them to lie down away from the table, well they actually decided to lie just outside the kitchen in my hallway. Tyke just stayed there but Benny actually did ask for permission to come into the kitchen when supper was over. He's a pretty smart little guy…stubborn but smart. He also asked permission to come on the couch later in the evening.

I am so-o-o impressed!!! Tyke however was quite happy to just snooze in his bed. He didn't even want to play with his treat ball…he was just pooped.

Thank you again so much for your patience, time and advice. We certainly appreciate it.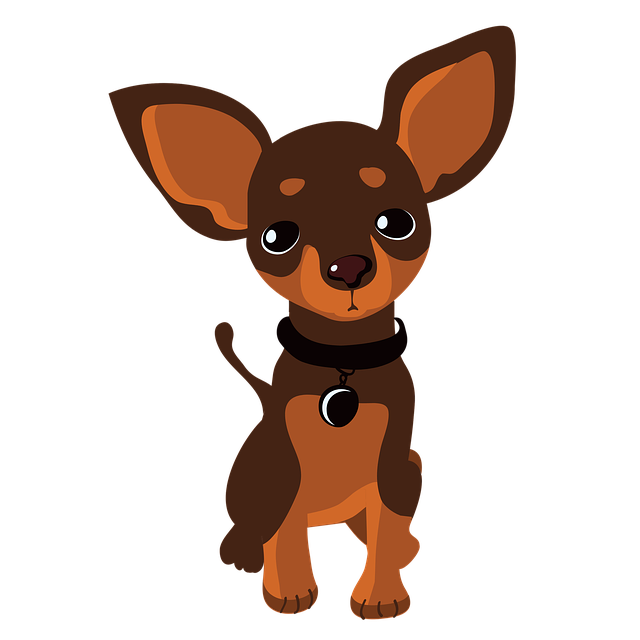 Ani S.
I have been following Karen for quite some time.

My dog Kramer, a rescue, had very bad plaque despite being raw fed. My vet had suggested cleaning his teeth with a washcloth after meals, which did very little if anything. I was not about to put him under anesthesia to clean his teeth. After following her suggestion he now has beautiful teeth. I did get stuck, at which time, she suggested adding a certain ingredient to his toothpaste formula. Now, he has pearly whites finally!!! After reading so many cases if dogs with cancer, I asked her about nutrition and cancer. That was eye opening! I knew nutrition was key to good health but had no idea how vital proper nutrition was for cancer patients.

I find her caring, open-minded and knowledgeable. I always recommend her. Finally, she does take time to reply in detail which I am grateful for.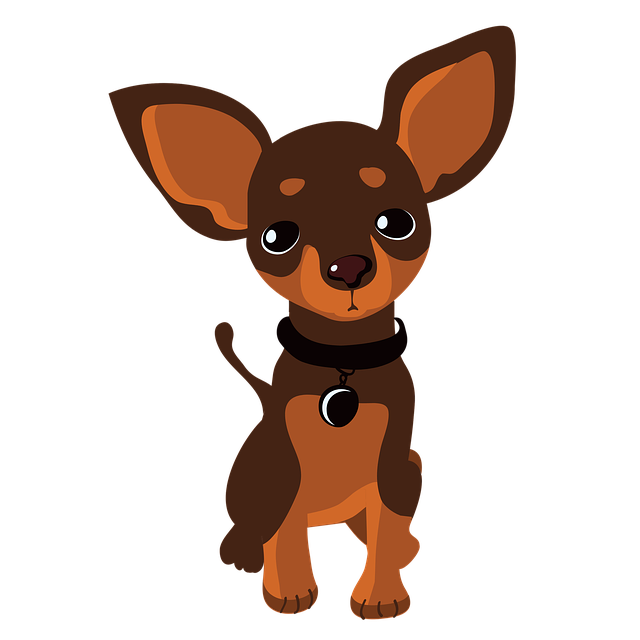 Manuela – Ontario, Canada
Toby is a different dog after the session we had with you!

Thank you very much for sending this great information after the session…slowly reading through it…you have a good website!!!

We are having great success with Toby, all thanks to you!!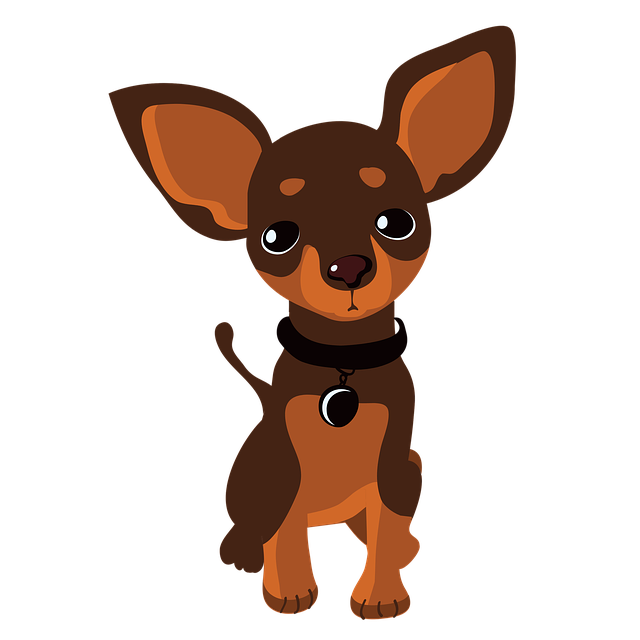 Shawna-Lee H. – Ontario, Canada
I just wanted to thank you again for everything you've done to help us. You're such a beautiful and dedicated person. I was extremely pleased with the session and although it was a lot of information, I did learn a lot and it certainly built my confidence up.

After work this morning, I took Nikita for a walk with the 'let's do this' and 'not giving a crap about her reaction to the other dog' attitude and it really helped.

With my head high and back straight, we marched right by dogs and of course she reacted, but I kept her going and looked far ahead, and didn't let it bother me. It felt great to walk her this way and I look forward to seeing her transition into a more balanced dog.

Thanks again!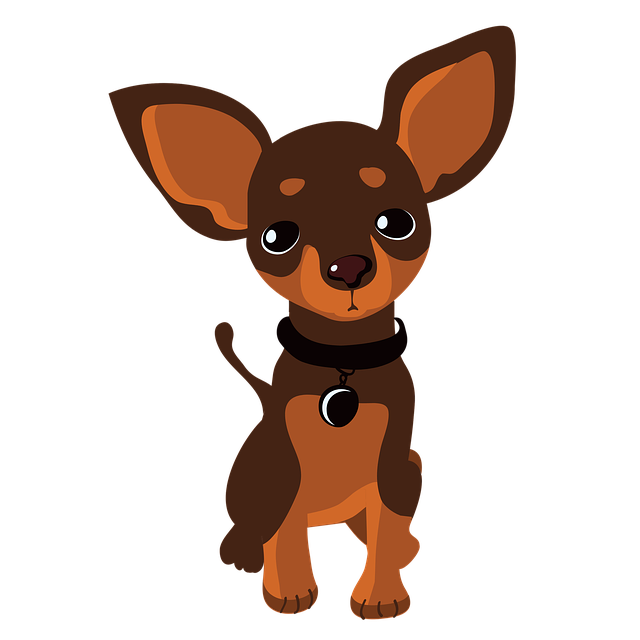 Jen and Ben – Ontario, Canada
Thank you so much again for the session and for all of the info you sent! Jazz is doing great! We ordered pizza Sunday night and when the doorbell rang she just looked at Ben and I, not a peep! We had her in a 'down' 'stay' and both went upstairs and she didn't move!!

We are noticing a big difference in her already and are so proud of her. Our session with you was one of the best things we have ever done for her and OURSELVES! You are amazing!

Thanks again and Jazz sends a big kiss back.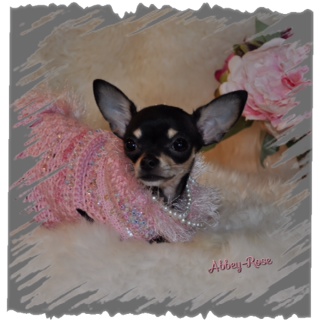 Nancy L. – California, U.S.
Karen is one of the most knowledgeable professionals I have ever worked with on helping me be a great dog owner. She has a gift and she is so easy to work with. There has not been one issue that she has not been able to help me with.

She has great interpersonal skills allowing her the ability to work with all different types of people and dogs. Her passion and love for what she does is apparent from the first time you talk to her.

My two-year-old chihuahua, Abbey, has had severe car anxiety from the day we brought her home at 12 weeks. It has been miserable as we like to travel to see our kids and I also enjoy taking my two chihuahuas where ever I can. I tried everything, the spray, the tape, the jacket, strong tranquilizers and those did not even work! She always wanted to go but once in the car she would cry and whine non-stop, while her sister would just enjoy the ride and love the warm sun. I was miserable, Abbey was miserable and giving her drugs was not my idea of a solution as it is dangerous to give such a small dog these drugs.

Well I followed Karen's advice, I did everything she said, it did not happen overnight but all of a sudden I realized my car was quiet and I looked back and she was snuggled up with her sister enjoying the outing.

We were at our wits end as this was going on for two years and to pay a sitter to come to the house is $100 a day, so it made it very expensive when we could have taken her and we all would have been so much happier.

I have referred Karen to many of my dog friends and they are all amazed at her gift of understanding the relationship between the owner and the dog.

I knew it was something I was doing but just did not know how to fix it. Whenever an issue comes up as dogs are like kids always learning or I am still learning this is where I find the answers.

Thank you Karen from from Abbey and Maggie, and especially Mommy! We think you are the best dog trainer out there.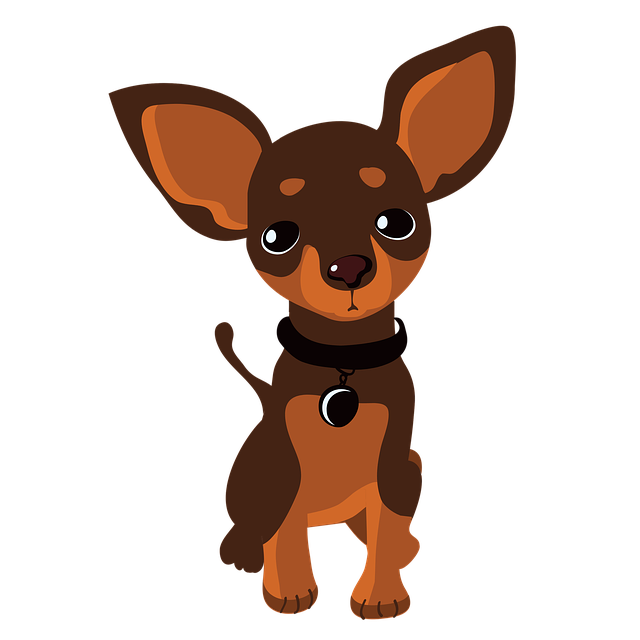 Rose M.
THANK YOU SO MUCH for the information on your [blog] website for natural remedies for our pets. It is invaluable.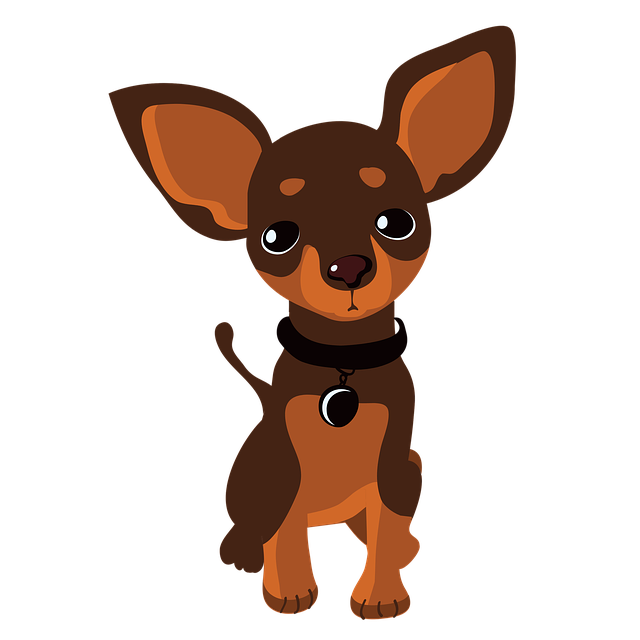 Jeremy M., Majors Academy Dog Training – Michigan, U.S.
I have to thank you so much for your time! You are so great! And so fast!

It shows that you are truly dedicated to the betterment of the dog. It is such a warm feeling to know that there are people who think as you do in their approach to dog training. I have learned so much from your expertise! It just reiterates what I believe in. Dog training is my heart and soul and it's all about the dog!

Again, thank you so much for your efforts. They are priceless!!!!!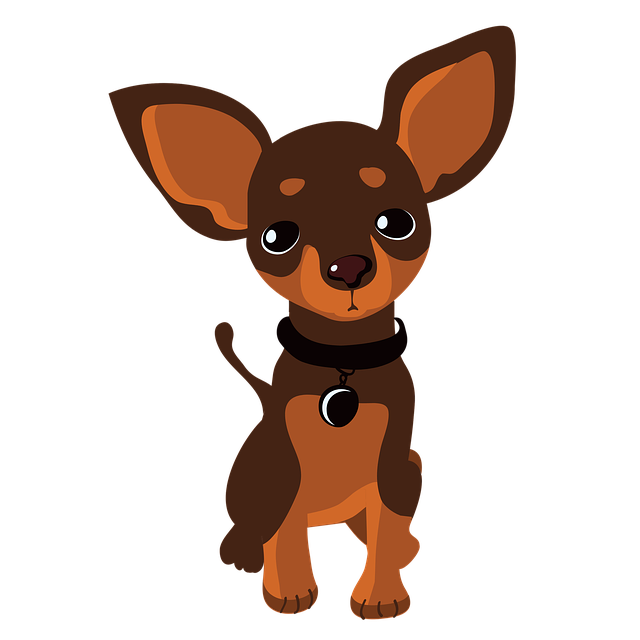 Nancy V. – U.S.
I highly recommend Karen!

She's extremely knowledgeable in all aspects of animal health. Love her holistic approach and true dedication.

Always available and willing to help.

Karen is the BEST!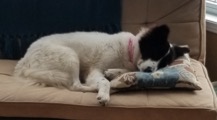 Natasha Z. – Quebec, Canada
Karen was able to help us understand how to communicate with our rescue dog. She also helped us to understand what she needed, and how to give it to her.

Before Karen, our pup was filled with anxiety. Now, Lipton, is a relaxed, loving girl who is settling in well with our family.

Thank you Karen from all of us!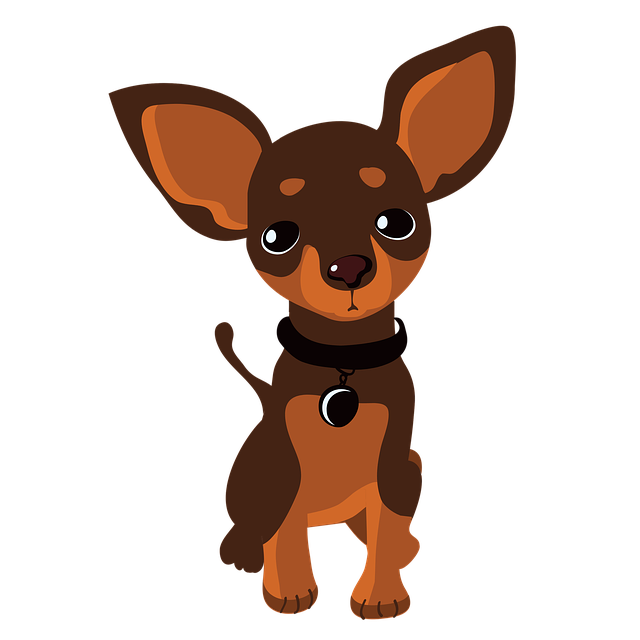 Jennifer H.
I am so thankful to have found this fantastic resource for all things dog! Food, recipes, holistic remedies, sage behavioral guidance and more! Thank you, thank you, thank you – you have had such a positive impact on my life and that of my 2 dogs (and 2 cats also!)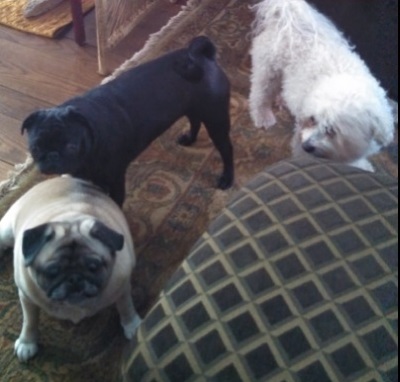 Ashley D. – Pennsylvania, U.S.
The day I met Karen was the day our lives changed forever.

If it weren't for her, my eldest pup of three would not be here with me, and we certainly wouldn't be in the state of health and wellness we are in today – I say we because it is truly a pack experience. She literally saved Ember's life from conventional medicine within the matter of a few minute phone call.

Karen also gave me the confidence along with guidance and direction to assist in her healing process. I then worked with Karen to develop a wellness plan and never looked back! It's great that there is continual support throughout the transition and for years to come.

I am forever in gratitude for coming across her website for a turmeric recipe, and for Ember giving me the reason to connect with this brilliant and beautifully compassionate woman two years ago.

What I most respect about Karen is her calm and unique way of working with animals and humans, as her level of patience and understanding is beyond anything I have ever experienced. I love how thorough she is along with the educational component as well, and highly recommend utilizing her services if you don't already!

Whenever the opportunity arises I share her information, as I would be doing a total disservice to both animals and their caretakers if I didn't attempt to establish a connection.

We are so very fortunate to know you, thank you for everything!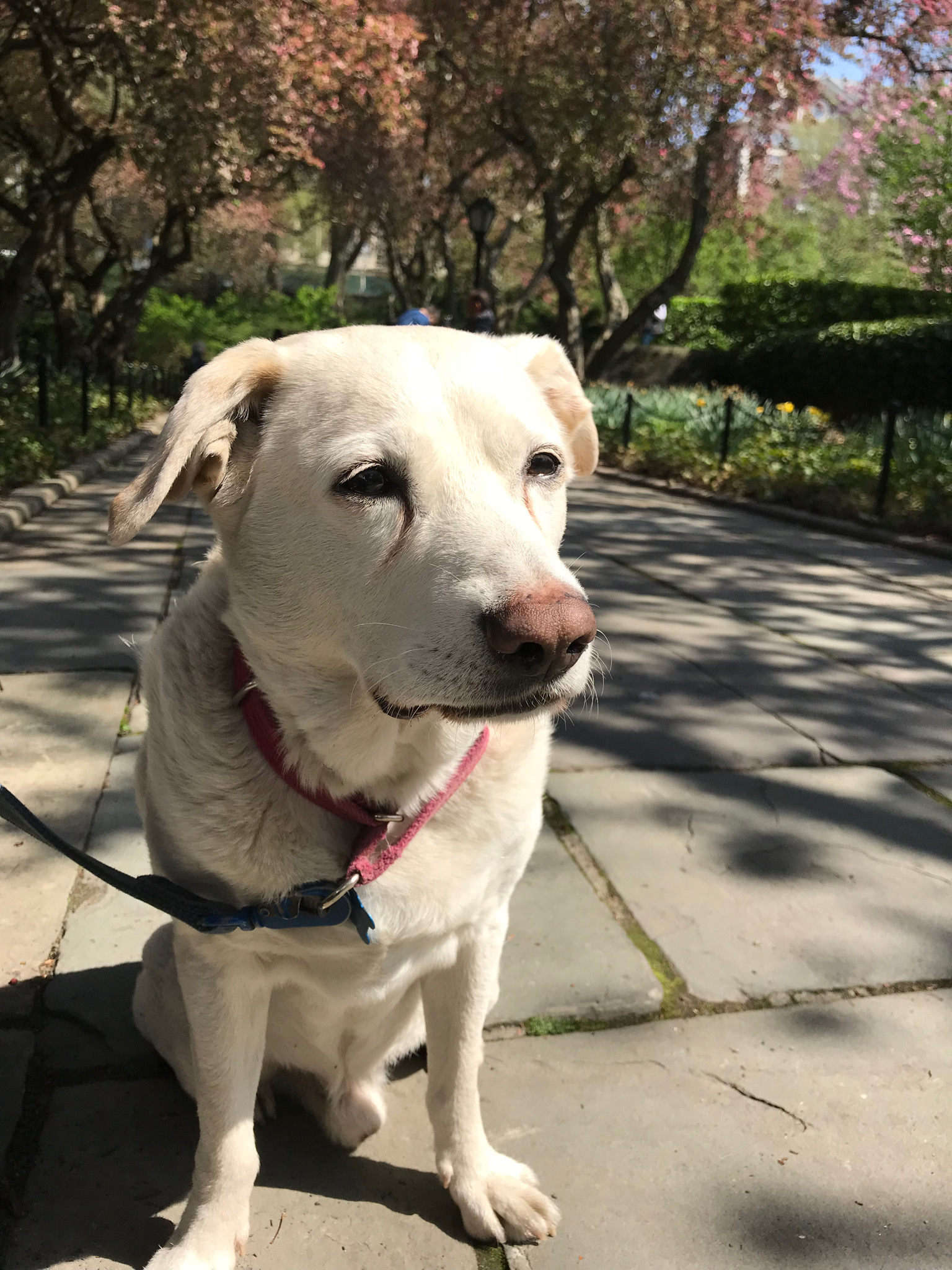 Annette D. – NYC, New York, U.S.
January 2018: If it weren't for Karen and her profound knowledge, wisdom, kindness, generosity and guidance, I am convinced that our sweet Lab would not have lived until the ripe old age of 15 and 4 months when he passed in January 2018.

She is absolutely remarkable and I would recommend her to anyone requiring high level nutrition, behavioral and wellness advice for their beloved pet from a real expert.

Karen guided us step by step what to expect throughout the dying process. She was incredibly kind, compassionate and generous with her time. There was just love and kindness, no greed whatsoever. I will be eternally grateful to her for making a very difficult and sad time a little easier, clearer and gentler. She is a very special gift to the word of dogs and their humans!

December 21, 2019: We rescued Little Z almost 22 months ago after our precious Lab, Seltzer passed away. Karen guided us through some very sad and difficult times with Seltzer towards the end of his life, with kindness, compassion and immense wisdom.

It took Little Z about 11 months to settle in after some understandable anxiety especially coming to a new home at almost 12 years of age. He was doing extremely well until this November when he started to display unusually anxious behavior in our presence, such as nibbling on our notes and some of the books in the bookshelf. Being a senior dog he had never chewed anything since he arrived in his new home. The nibbling developed into separation anxiety and we would come home to chewed books and notes strewn all over the living room floor. I thought I could handle the situation on my own having a background in psychology and dog training but after one particularly intense episode I decided to consult with Karen.

Karen was remarkable and to the point. She knew exactly what needed to be done by us and how we needed to behave, breathe and speak so that Little Z's anxiety could be alleviated. He is an extremely intelligent and sensitive little guy who picks up on everything! After a few days of implementing Karen's strategies he is almost back to how he was before the November and December events. More relaxed, much calmer and significantly less intense. His facial expression is much softer again and is less fearful and concerned.

If your fur-babies have any dietary, medical or behavioral issues that need addressing it would behoove you to contact Karen as soon as possible and not waste time like I did trying to figure it out myself. She is a true expert.

What struck me the most about the consult with Karen was that she knew EXACTLY what needed to be done and was exceedingly clear on how to communicate the steps so that we could implement them properly with Little Z. She is truly a miracle worker! Thank you dear Oracle of Ottawa!

November 20, 2020: Little Z continues to do well. He is now 14 years and 4 months old. Slowing down but still loves to play with puppies, enjoys his walks and has a remarkable appetite. He's happy and contented little bundle. I can't imagine how much his previous anxieties could have escalated were it not for Karen's guidance, expertise, love and compassion. Thank you always dear Karen!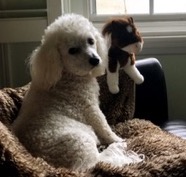 Sherrill V. – California, U.S.
100% satisfied client and doggo.

I have been blessed with only two dogs in my life. A toy poodle, PrizziRae, and now a rescued DoxiePoo, MaggieLou. Having had two dogs from different sources and backgrounds over the last 21 years has taught me one important thing. Food matters!

My poodle grew to be sickly. Skin issues, constant bruising, warts, warts, and more warts, and picky to boot. That dog sampled every dog food on the market. And all the other things that go with having an unwell pet: vet fees, medication, food experiments, grooming disasters and various shampoos. Not to mention 'holistic' remedies that I implemented as best I could. She died of kidney failure just days short of her 14th birthday…it was heartbreaking to put down my first dog. I wanted her to live forever.

But this time! MaggieLou is fairly healthy. In fact, she became obese at just 3 years old. I had no idea how to handle this. Vet after vet tried to help me get it somewhat under control…but none of their 'conventional methods' worked and my little pup was not happy. Then I came across Karen's FB page.

We've gone raw! The best decision I made was to order a complete raw feeding diet specific to MaggieLou. After just 3 months, I have a different dog. Thinner, healthier, cleaner teeth, more energy. There was a fatty lipoma on her chest that wasn't from fat, it surely indicated a sick dog. MaggieLou was headed for trouble. The lipoma was full of toxins that I was giving her in her food.

I cannot recommend Karen enough. Implementing a raw homemade diet is easy. If you have the right guidance. Karen shows you what a dog should really be eating. And it's not on the shelf in pet stores. I won't lie: it takes commitment. But as devoted as our dogs are to us, shouldn't we try to emulate that back to them?

Thank you Karen, for caring the way you do.